Buy Imaginaris Gift Card and get a 20% bonus
Pay less and get more! 100€ = 120€ Gift Card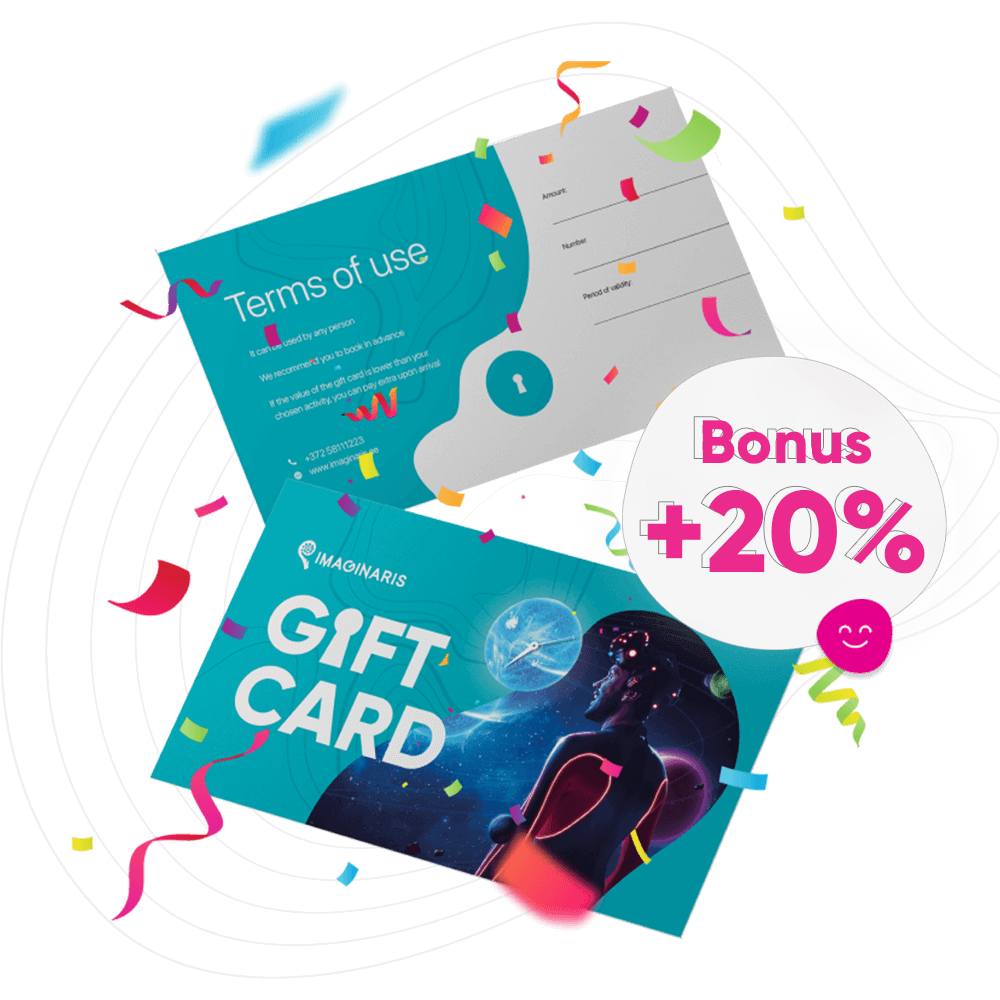 Purchase Imaginaris Gift Cards and make profit! This June we offer a 20% bonus to all our gift vouchers:
20€ = 25€ Gift Card
100€ = 120€ Gift Card
150€ = 180€ Gift Card
What's so good about Imaginaris Gift Cards?
It's an awesome present for a friend, colleague or your close ones.
If a card is more expensive than an escape game, you can use it for your next experience.
When you gift it to someone, you'll probably be in his or her escape room team!
Take some for your friends or for yourself! Buy Imaginaris Gift Cards online on our website.